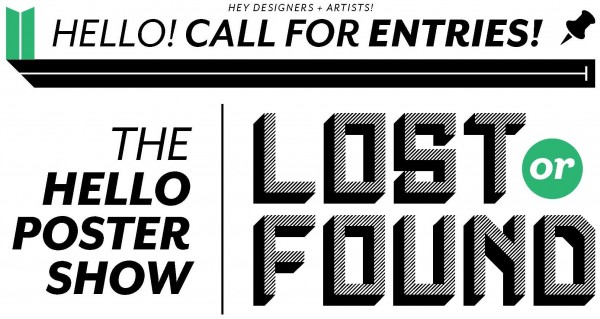 The Hello Poster Show is now accepting entries for LOST or FOUND, an all new silkscreen poster show to raise money for Youth in Focus, a Seattle-based afterschool program that uses intensive photography training as a tool to help disadvantaged teens develop personal voice, positive identity, social skills and artistic skills.
LOST or FOUND: choose one or the other and take the theme in any direction you'd like. Design a poster to tell people to GET LOST! Or create a composition to help people FIND their way. Either way, have fun with it and create something undeniably marvelous.
The Hello Poster Show will curate 14 selected entries, seven LOST posters and seven FOUND posters. The show will be exhibited at Elliott Bay Café inside Elliott Bay Bookstore on Capitol Hill in Seattle, Washington in April/May 2011.
Posters will be printed on 80lb BLACK PAPER stock with WHITE INK by the wonderful folks at Clone Press.
All entries are due by SATURDAY, APRIL 2, 2011. Entries must be submitted via email to hello@hellopostershow.com. Selected entrants will be notified of their selection by MONDAY, APRIL 4, 2011. Selected entrants will be billed $85 via PayPal, to be due by FRIDAY, APRIL 8, 2011
The cost to submit an entry is FREE! Maximum two entries per person. Collaborative entries are encouraged, so team up with a friend and make something doubly marvelous.